Exponent Case Management is built for the needs of today's human services agencies. You need to prove results to your funders, access data that tells you how to improve your programs, and reduce manual work for your staff. Our product provides automated workflow and alerts, access on mobile devices, drag and drop reporting, and outcomes management. Want to see ECM in action? Register for a live demo.
Track Data on Any and All Programs
Powerful workflow helps your case managers spend less time on paperwork, while still collecting the data you need on any type of program.
Understand Your Performance
Manage metrics across your organization, tailored to each program. View client summaries on case records, and monitor data in dashboards.
Manage Client Outcomes Over Time
Identify outcomes and set goals for clients as part of service plans. Use assessments and indicators to understand client progress and take action.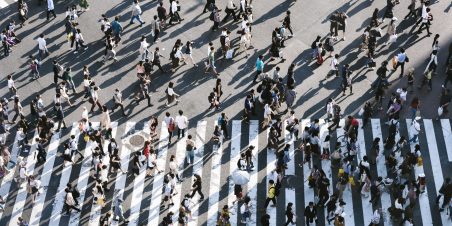 Workforce Development Accelerator
We offer a pre-configured version of ECM designed to support employment programs and ensure your programs are implemented using best practices and sector-wide standards. Reporting for funder requirements such as the Workforce Innovation and Opportunity Act (WIOA) performance measures is included with the accelerator as well as reporting to support efficient and effective operations. The accelerator benefits staff at every level of the organization from career coaches and business developers to program managers and executives.
Overview of Exponent Case Management Features
Does your human services agency struggle to create reports for your funders? Do your staff spend too much time inputing data? Does your current case management system leave you wondering about the impact you are having on your clients? Learn about how Exponent Case Management can help you solve these problems.
Client and Case Records
From a client record, you can see high-level client information, and also understand their participation in programs across your organization. Case records are linked to client records to avoid duplication. Each case record gives the case manager an at-a-glance view of the client's participation in an individual program. The setup is highly configurable and provides one consolidated place for all the information staff need to track in order to understand client progress
Intake
Whether you intake clients individually into programs or perform a universal intake, Exponent Case Management offers tailored intake forms that help you capture data both on client and case records. If desired, intake forms can also capture assessment data which can be tracked against future assessments to view client progress over time.
Assessments and Measuring Progress
Assessments are at the core of measuring client progress in Exponent Case Management. You can build any type of assessment in our system, and offer any number of assessments for each program. Our solution automatically tracks baseline, intermediate and latest assessments so you can see changes over time
Service Planning and Tracking
Tracking services in Exponent Case Management is simple. Staff can record services directly from a case record and can record single, multiple, or group services all at once. For each service, the system can track units of service, type of service, case notes, and any other information you want to associate with a service. Service planning allows staff to set up goals, indicators and services for each client and each program
Referral Tracking
Staff can record internal or external referrals in Exponent Case Management. They can associate these referrals with organization records making it easy to report on all the referrals to each organization. Following up on referrals doesn't require extra phone calls. Case managers can send an email directly from Exponent Case Management to the referral recipient organization and request updates through a secure portal. Referral feedback is automatically updated in Exponent Case Management without any additional work on the case manager's part.
Reporting and Outcomes Management
Exponent Case Management has the most state-of-the-art reporting and analytics capabilities of any case management system. Reporting is simple with a drag-and-drop interface for custom reports and dashboards. You can report on any data in your system and filter based on any field. Exponent Case Management also offers an Outcomes Manager module which connects outcomes to client indicators and assessment data, so that you can track progress and adjust service plans based on results.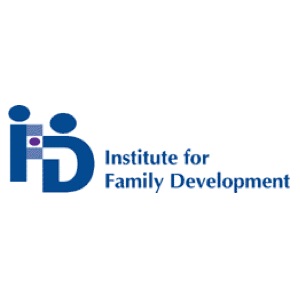 "Having a single system used by all teams reduces our administrative requirements substantially, while allowing us to easily report on outcomes across programs."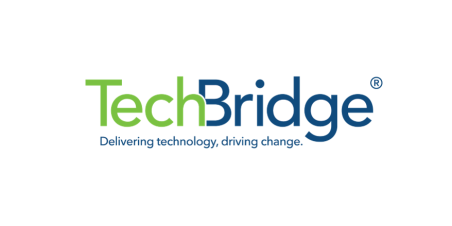 TechBridge
TechBridge is an Atlanta-based nonprofit organization with one mission - to improve the community by helping nonprofits be more impactful through technology. TechBridge has provided IT consulting and outsourcing services to hundreds of nonprofits, helping them harness the productivity gains long since enjoyed by the corporate sector, by connecting the needs of nonprofits with the skills and financial resources of the technology community. TechBridge focuses on technology so that nonprofits can focus on their mission. As an official Exponent Case Management implementation partner, TechBridge recognizes the power of the Salesforce platform for nonprofit outcomes management.
Exact Change Strategies
Exact Change Strategies (ECS) is a dynamic, forward-thinking consulting agency specializing in performance management system design. ECS believes that establishing a performance management system can advance organizational processes and align employees to strategic objectives. With a focus on program evaluation, assessments, compliance, and outcomes, ECS helps organizations scale their impact. As an official implementation partner, ECS leverages Exponent Case Management as the leading Salesforce platform solution for outcomes and performance management.

iMission Institute
iMission Institute works exclusively with nonprofit organizations in the areas of fundraising, advocacy and marketing. They help nonprofits generate vital financial resources and build stakeholder communities, using proven for-profit strategies uniquely adapted to the nonprofit sector. Their strategic solutions include: Donor Acquisition & Development; Digital Advocacy, Organizing, Mobilization; Nonprofit Branding and Communications; Strategic Growth Planning. Their tactical services include: Web Development; Social Media and Search Marketing; Major Donor Targeting; Cloud-based Technology Integrations.

Force501 Foundation
Force501 is an online resource to support volunteers, donors, grant makers and nonprofits as they seek innovative approaches to improve their impact and outcomes. By providing the online resources to help organizations track and report on the success of their programs, they can leverage these insights to more effectively communicate with their stakeholders. Force501 Foundation's goal is to provide visible, online resources that nonprofits can rely on as they implement and manage information technology. Rather than being dependent on outside consultants, organizations can quickly see demonstrations of the work steps necessary to accomplish both basic and more complex tasks that will build their competence and confidence.
Features Comparison
Custom Salesforce Case Management Systems
Stand Alone Case Management Systems
ECM
Easy integration with API first platform

Easy integration with API first platform

Ecosystem of over 4,000 applications

Ecosystem of over 4,000 applications

Pre-built program accelerators

Pre-built program accelerators

Native mobile app

Native mobile app

Fully integrated CRM

Fully integrated CRM

Easily integrates with Outlook

Easily integrates with Outlook

Flexible to fit all programs and organizations

Flexible to fit all programs and organizations

Ability to configure programs internally

Ability to configure programs internally

Low learning curve

Low learning curve

Complete and thorough administrator documentation

Complete and thorough administrator documentation

Customer support

Customer support

Industry leading reliable infrastructure

Industry leading reliable infrastructure

Robust real time reporting

Robust real time reporting

Easy to use reporting tool

Easy to use reporting tool

360 client page

360 client page

Expandable to donor management

Expandable to donor management

Expandable to accounting management

Expandable to accounting management

Expandable to volunteer management

Expandable to volunteer management

Referrals

Referrals

Service planning

Service planning

Services

Services

Progress monitoring

Progress monitoring

Groups and classes

Groups and classes

Outcomes management

Outcomes management

Funder management with billing

Funder management with billing

Badge scanning

Badge scanning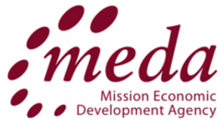 "My favorite part of working with Exponent Partners was the Design and Build phase. That's a really creative part of making the vision that you have come true."
Client Success
Building upon more than a decade of designing data management systems for human services organizations, Exponent Case Management drives efficiency and effectiveness. Learn more about how organizations like yours have transformed their work with new systems.
See a Live ECM Demo
We regularly hold live demos of ECM where you can see it in action and ask questions.
Register for Demo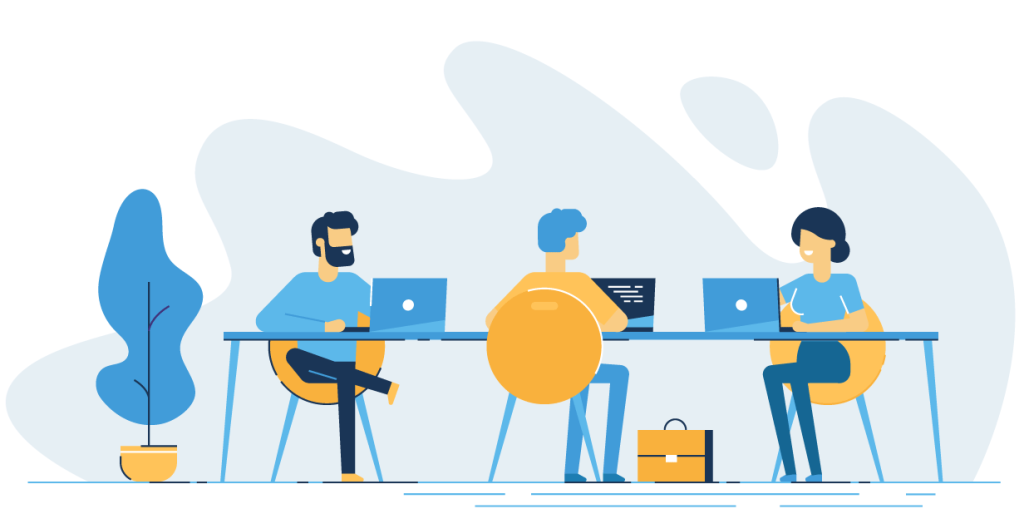 Case Management Resources
Case management systems are vital for human services agencies. However, many struggle with legacy software: dealing with challenges like disconnected data, manual process, and costly upkeep.