Alliance for HOPE International and the Science of HOPE
The mission of Alliance for HOPE International is to create pathways to hope for women, children, and men who are victims of domestic violence and related sexual assault through collaborative, integrated multi- disciplinary centers, teams, and initiatives in order to break the generational cycle of violence and abuse in families across the United States and around the world.
The new book by Alliance for HOPE International President and Co-Founder, Casey Gwinn J.D. and University of Oklahoma Professor Chan Hellman Ph.D, titled HOPE Rising – How the Science of HOPE Can Change Your Life, distills nearly 2,000 published studies about hope and finds that hope is the most predictive indicator of well-being in a person's life. Hope, and the belief that one's future can be better than the past, nurtures resilience in even the most traumatized survivors.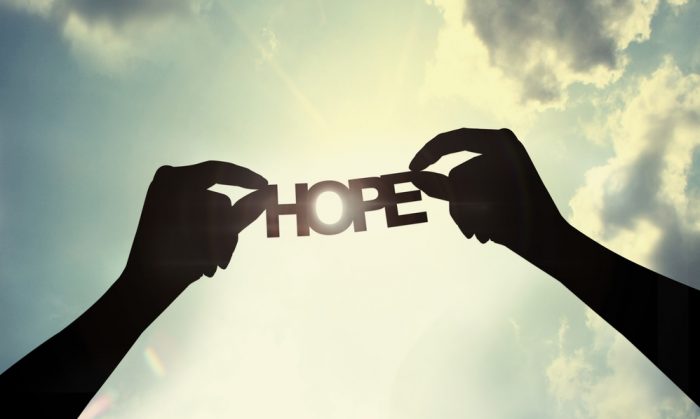 A Best Practice Model Growing Around the World
Alliance for HOPE International evolved from one of its flagship programs, the Family Justice Center Alliance. There are currently more than 90 centers in the United States and abroad. These centers are considered a best practice model by the US Department of Justice. They pioneered offering multi-disciplinary services under one roof for domestic violence and sexual assault survivors and their children.
In 2015, the Family Justice Center Alliance changed its name to Alliance for HOPE International to reflect the scope of the services they provided. In addition, the new name serves to elevate their use of hope-based methodology.  Today, the Family Justice Center Alliance is now a program of Alliance for HOPE International along with other programs including the Justice Legal Network, the Leadership Training Institute, Training Institute on Strangulation Prevention, Camp HOPE America, and VOICES Survivors Network.
Hope Theory and Evaluation
In the 1990s, Charles R. Synder, Ph.D. developed leading research in the field of positive psychology and the Hope Theory.  Synder's research found that an individual's ability to hope is consistently related to better outcomes in academics, athletics, physical health, psychological adjustment, and psychotherapy.
Leaders at Alliance for HOPE International built program frameworks and contributed their own learnings to the Hope Theory.  As Gwinn and Hellman wrote in 2018:
"Our own published research has demonstrated the power of hope for adult survivors of domestic violence and sexual assault, children exposed to domestic violence and related child abuse, parents at-risk for child maltreatment, homeless adults, and those experiencing food insecurity…. All of our studies demonstrate that the impacts of high Adverse Childhood Experiences assessment scores can be reduced by rising Hope scores. Hope is the best predictor of outcomes focused on well-being and quality of life."
At Exponent Partners, we are committed to developing the tools needed to support successful outcomes in the social sector. We are thrilled to be able to support the ongoing transformational work of Alliance for HOPE International. Our social mission to amplify the impact of organization's like Alliance for HOPE International and this is powered by our belief that the right technology can transform an organization's relationship to their data for the greater good.