Join us at Dreamforce in-person and online with Salesforce+
Calling all trailblazers! Join us at Dreamforce, the largest global user conference, on September 21–23, 2021, in-person and online via Salesforce+ streaming. You can always count on Dreamforce for inspiring keynote speakers, #AwesomeAdmin tips, expert-led demos, and fun surprises. With Salesforce+ attendees like you can join from anywhere and everywhere. Catch all the luminary speakers, customer success, and groundbreaking innovation on display. Attending online is free, easy, and available to everyone.
Find us at the Dreamforce campfire in San Francisco
Salesforce is taking a hybrid approach this year, hosting a select few attendees in San Francisco, while the rest of the world will be joining virtually. If you're traveling to the in-person sessions in San Francisco be sure to come find Exponent Partners Senior Consultant Skye Tyler who will be in-person leading a campfire chat for Salesforce Administrators on Formulas for Success. Ever had a validation rule you needed to bypass when updating a record through automation? Want to conditionally display a Lightning Component based on details about a specific user viewing the record? If yes, this campfire chat is perfect for you! Join Skye as she highlights several different ways that formulas can be used to make a big impact.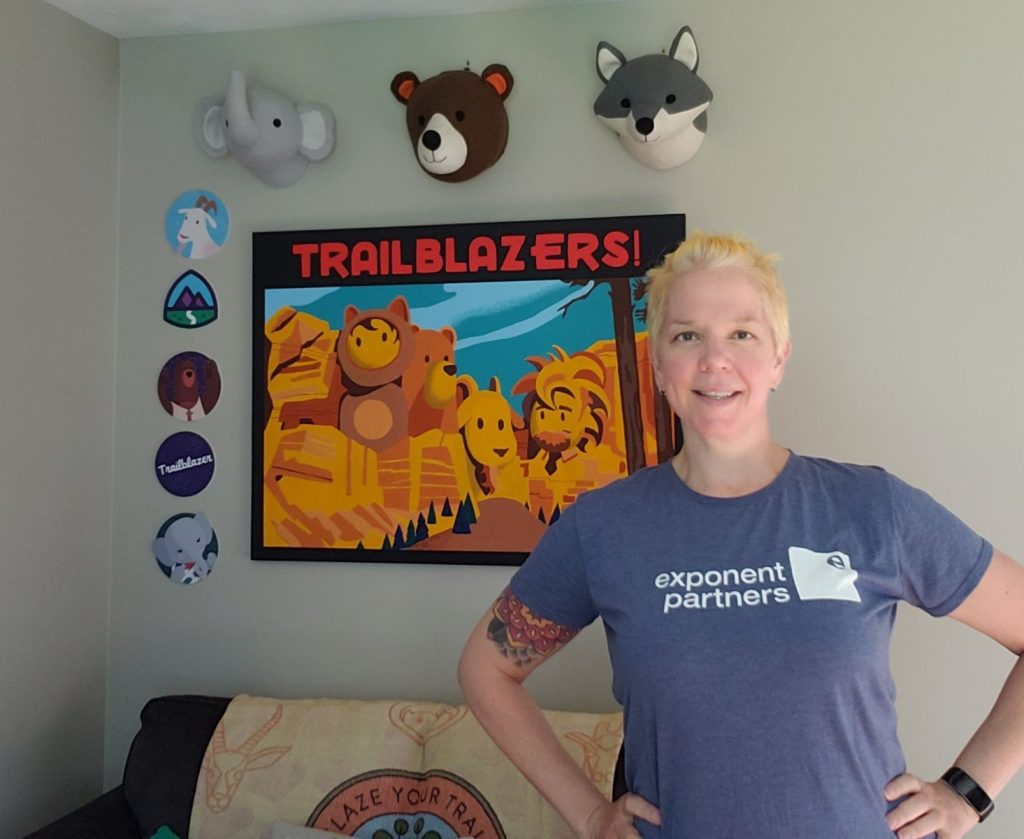 Register for free today!
When you sign-up to attend through Saleforce+ you will join a community of over 100K users across the globe and get access to over 100 hours of original content. Salesforce+ will stream four channels so you can find what's the most meaningful for your role and area of interest. Read more about the Salesforce hybrid event in 2021 and register for Dreamforce today!