TechBridge: Nonprofit Tech Leaders at 19NTC
The Nonprofit Technology Network (NTEN) held its annual Nonprofit Technology Conference (19NTC) in Portland, Oregon, from March 13-15, 2019. One of the most relevant sessions for our work at Exponent Partners was led by TechBridge, a nonprofit that provides IT consulting and services to thousands of nonprofits.
The 19NTC session Demonstrating ROI on Tech Projects to Win Leadership Approval by Karen Cramer and Sean T. Willams was a master class for nonprofit leaders embarking on a big technology project. Full disclosure: not only is TechBridge helping nonprofits dedicated to alleviating the causes of poverty—by matching the needs of nonprofits with the skills and financial resources of the technology community—TechBridge is also an official Exponent Case Management implementation partner.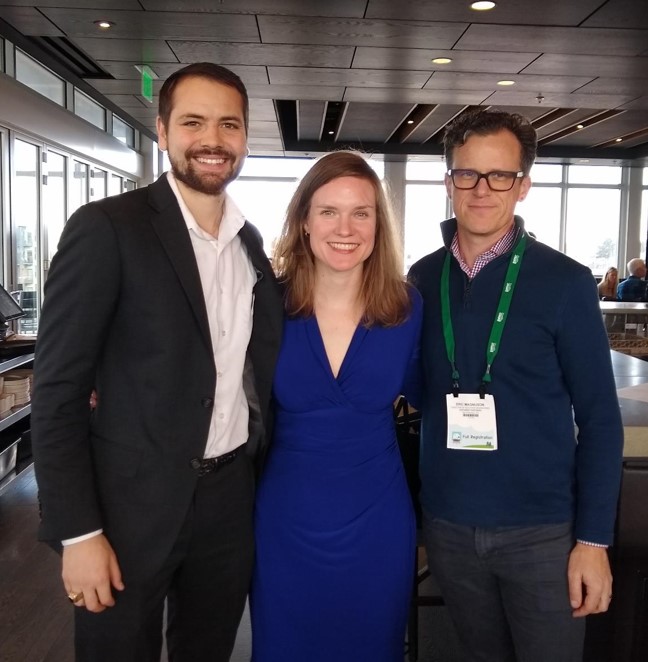 This blog describes some highlights from the TechBridge session and also reflects on some of the newer themes that resonated this year.
The Journey Towards More Inclusivity at Conferences
With over 18 years of experience in nonprofit consulting, I have attended the conference multiple times. NTC has always been a rich resource for technology trainings developed by and for nonprofit professionals. It had been a few years since my last NTC and I was struck by NTEN's commitment to inclusivity. This has likely been a journey over recent years. At 19NTC, organizers and volunteers worked to provide a space—and content—that was thoughtfully inclusive of all participants.
Amplify, our favorite effort to empower underrepresented people in the Salesforce.org ecosystem, got lots of love. For example, Springboard hosted Amplify at their booth and Hustle invited Amplify supporters to their happy hour.
Quiet room with Reiki sessions providing space for the more introverted.
Birds of a Feather group tables for attendees of color and the queer community.
Preferred pronoun tags for conference badges.
Multiple sessions on inclusivity, from accessible design to and unconscious bias in hiring practices.
Session Recap: Demonstrating ROI on Tech Projects to Win Leadership Approval
TechBridge's practical session on how to calculate the return on investment for technology projects included a three-part methodology. This methodology should be required knowledge for anyone making IT investment decisions at nonprofits. In fact, TechBridge now makes the ROI calculation for measuring social impact a required step for each of its projects.
Methodology Part 1: Project Cost
Technology projects, especially those that relate to program management, all typically have the same set of major cost categories. Understanding those cost categories and what drives the costs is where you start. Similar to building a house, you first need a design that is informed by your programs' needs for data tracking, process automation and so on. The design will inform a project cost estimate that is used in understanding the project value (ROI) for your organization.
Methodology Part 2: Annual Savings
This is where you break out the spreadsheet! Quite simply it is tabulating the anticipated direct and indirect decrease (or increase) in costs anticipated as a result of the project investment. Direct costs relate to things like change in hosting, licensing, support and other fees directly paid by your organization for the system. Indirect fees relate primarily to staff time saved as a result of the new system. Examples of areas where staff time might be saved include: data entry, developing reports, system management. TechBridge simple interviewing managers to get a sense for how much time (hours) common tasks take then multiplying by $25 to get to a baseline cost for those tasks. For there you can create assumptions around how much time will be saved and thus how much money is expected to be saved.
Methodology Part 3: ROI Analysis
Finally, putting together the project cost and annual savings information into your ROI analysis is what must be done to make your case to leadership for a project investment. TechBridge recommends calculating anticipated ROI over a 5 year period, ideally showing the project having paid for itself by year three. But, just as important as showing a financial ROI a nonprofit should also be concerned with the social return, and to this point TechBridge recommends considering how your organization's mission metrics are directly impacted by the project. How many more clients can you serve? Including the mission return on investment along with financial will ensure you have what is needed to justify the investment to leadership and funders.
Bonus Highlight: Who had the Best Swag at the 19NTC Expo?
Many great contenders this year but nothing can beat the comfort and usefulness of Okta socks.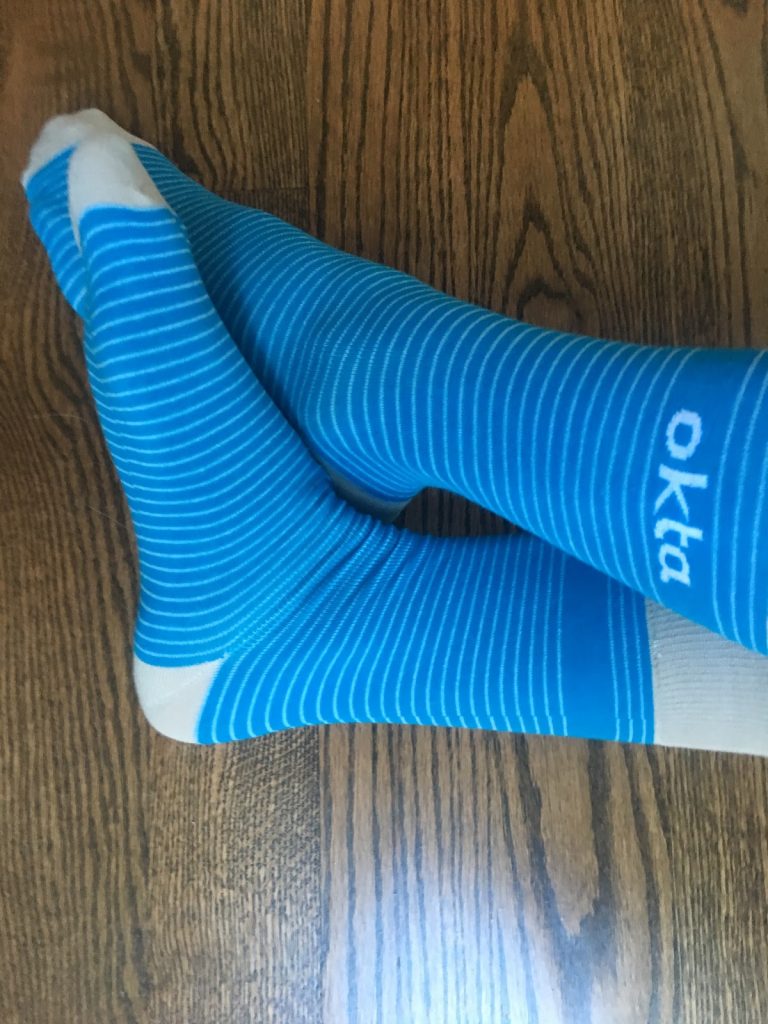 What could top these socks? We'll have to wait until next year to reconvene at 20NTC in Baltimore. The next conference will be March 24 – 26, 2020, in the Baltimore Convention Center.
To learn more about our partnership with TechBridge and the Exponent Case Management implementation partnership program as a whole, contact us today! Interested in seeing what Exponent Case Management is all about? Register for our next introduction webinar and see a demo of the ECM and Salesforce features specifically designed to help you manage your nonprofit's programs.