The Important Role of Diversity in Our Core Values
What drives your organization? Is there a principle guiding your work? Every employee benefits from their employer's stated core values because values help ground you. Like an internal compass, core values help organizations determine if they are on the right path. Exponent Partners is no different. Founded as a mission-based social venture, we adopted core values to guide us as we work towards our goals. These values are diversity, learning, innovation, and impact. Diversity is key to influencing the other three core values.
Letting Our Values Guide Us
Determining organizational values at Exponent Partners was an inclusive process that began with a staff survey. Then, the survey results were refined over multiple sessions with staff and leadership to distill everyone's ideas and input into four core values. Founder Rem Hoffmann presented the chosen values at the annual staff retreat.  But the journey didn't end there. We revisit the core values regularly in our monthly company meetings. When considering any new initiative, we examine it through the lens of these values.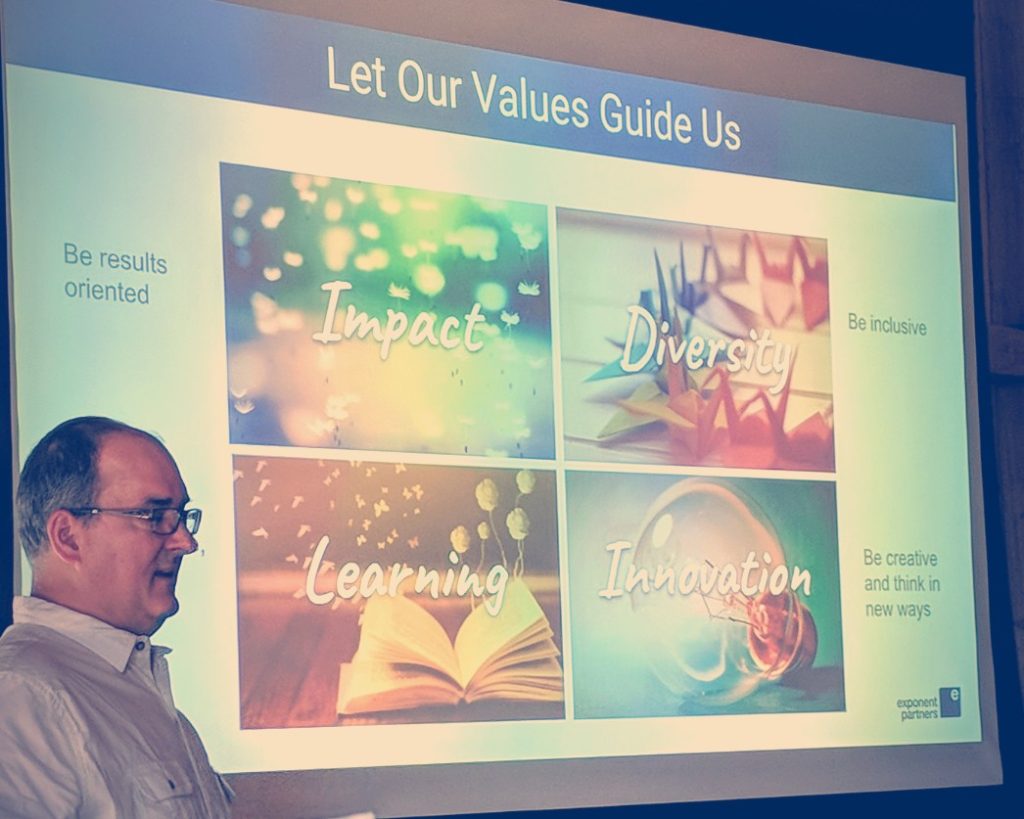 Why is Diversity so Important?
Diversity has the power to influence learning, innovation, and impact. Without diversity of experience and information, one's knowledge and ability to truly learn are limited. Innovation cannot thrive without diversity. Bringing together workers with different qualifications, backgrounds, and experiences are all key to effective problem-solving on the job. A 2011 Forbes study found that diversity breeds creativity and innovation in the workplace.  In addition, we can't amplify our impact in an echo chamber.
In 2012, the Center for American Progress identified ten leading "Economic Facts of Diversity in the Workplace." A diverse workforce is integral because:
A diverse workplace drives economic growth.
A diverse workplace can capture a greater share of the consumer market.
Recruiting from a diverse pool of candidates means a more qualified workforce.
A diverse and inclusive workforce helps businesses avoid employee turnover costs.
Diversity fosters a more creative and innovative workforce.
Businesses need to adapt to our changing nation to be competitive in the economic market.
Diversity is a key aspect of entrepreneurialism.
Diversity in business ownership, particularly among women of color, is key to moving our economy forward.
Diversity in the workplace is necessary to create a competitive economy in a globalized world.
Diversity in the boardroom is needed to leverage a company's full potential.
Walking the Talk
The executive leadership at Exponent Partners is committed to diversity, equity, and inclusion in tangible ways.  Closing minority pay gaps has been a key focus in recent years and is reevaluated regularly. Analysis in 2018 found that female employees at Exponent Partners are compensated $1.03 for every $1.00 male employees earn, far exceeding the national averages. Other initiatives include:
Monthly Brown Bag Discussions that cover topics such as White Fragility, sexual harassment, and more.
Employee Resource Groups where groups of employees who join together in their workplace based on shared characteristics or life experiences.
Recruitment practices that deemphasize "culture fit" in favor or inclusive job descriptions and flexible work schedules.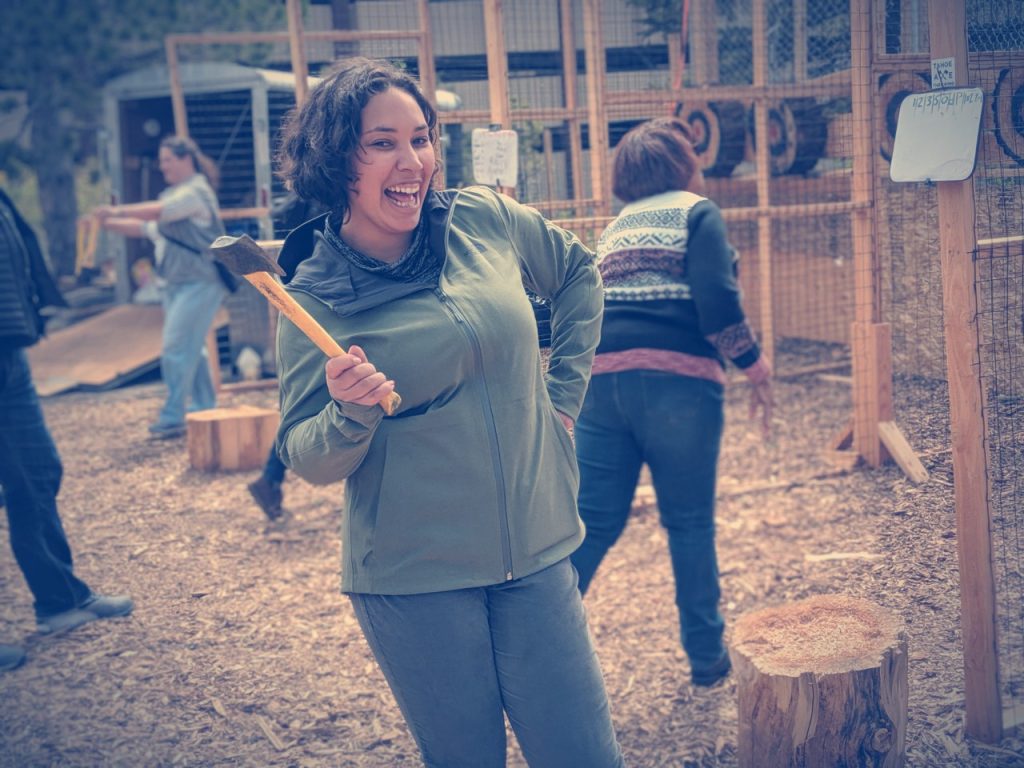 Do Our Values Align?
If diversity, learning, innovation, and impact are important values to you, consider joining our team. Exponent Partners is growing and seeking candidates for a range of positions. Check out our open positions and apply today!
If you're attending NorCal Dreamin' in Sacramento on June 28th, be sure to join our session "Amplifying Diversity and Inclusion at Your Organization" with Susan Tobes, Exponent Partners Vice President of Business Development, Eshe Swafford, Human Resources Coordinator and Marisa Lopez, President of Amplify.