TAG: Technology, Data, and Knowledge Management in Philanthropy
The Technology Affinity Group (TAG) is a non-profit membership organization that promotes the power of technology to advance the goals of the philanthropic sector. The annual TAG conference is the premiere networking and learning event in #PhilanthropyTech. TAG2019 will explore strategies for navigating the unexpected and work to strengthen our resiliency as a sector from November 18-21, 2019 in Miami.
TAG Conference Exhibitor Hall and Tool Demo
Visit the Exponent Partners booth in the Exhibitor Hall to meet with philanthropy experts Pamela Fitch and Lisa Alworth. As an Account Executive with deep experience in the sector, Pamela is excited how the Salesforce aquisition of foundationConnect earlier this year will benefit grantmakers. Read Pamela's blog about what the future holds for grants management. As Salesforce Solution Architect, Lisa will be participating in TAG2019's Lunch  & Learn Tool Demo session on Tuesday, November 19, 2019 from 12-1:15pm ET. Lisa's demo will explore how the scholarship portal that Exponent Partners implemented for The Ford Family Foundation helps ensure their grantees' success.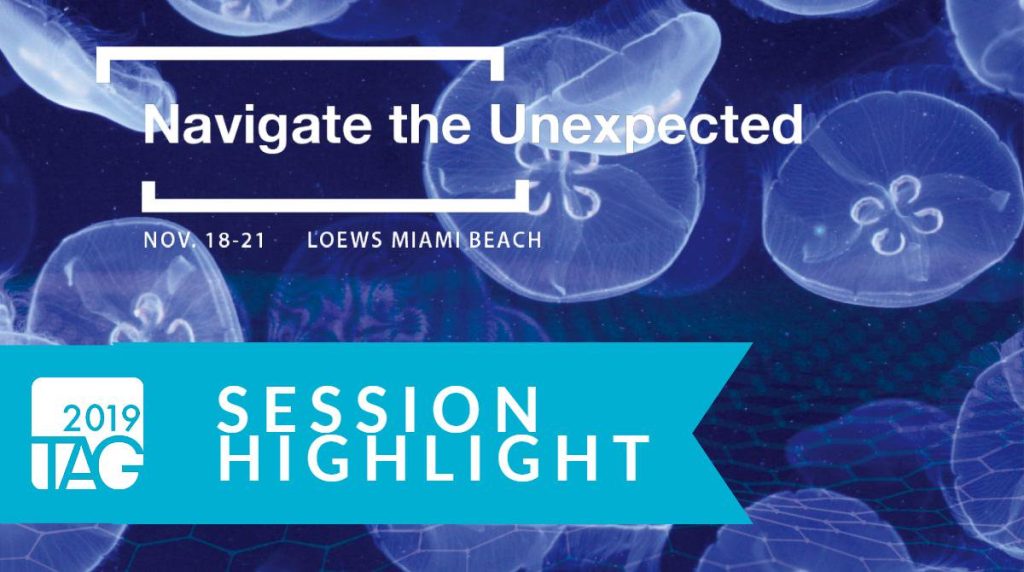 Insight Talk featuring California Human Development
When the devastating North Bay Wildfires erupted on October 9, 2017, the already vulnerable immigrant community in the region was displaced at a scale never seen before in Northern California. How did technology enable response teams to navigate the unexpected? Kai Harris, Director of Programs at California Human Development will describe how technology enabled their organization to respond to disaster.
When Disaster Strikes: How One Nonprofit Turned Data into Action During a Wildfire Disaster
Insight Talk
Tuesday, November 19, 2019 | 11:00 am–11:45 am
​This insight talk explores how new technology enabled California Human Development (CHD) to successfully navigate the unexpected disaster, launch a new one-stop emergency response program within days of the tragedy, and distribute disaster relief funds from the State to fire survivors. This session offers universal lessons for how organizations can use data to identify trends and shift resources towards new strategies and programs that maximize impact.