Video: Helping SparkPoint Impact Student Success
College student, Eric Torres, knows all too well the challenges of being a single parent. "I've been taking care of my son since he was two months old, and he is my ambition to get through school," explained Eric. "It has been a really tough struggle trying to pursue my degree here because I didn't have any childcare. So, if I didn't have someone to watch my son, then I simply couldn't go to school."
Achieving financial stability
Eric became a client of United Way Bay Area's SparkPoint program, which serves students and community members, one-on-one, and helps them complete their financial goals. According to Chad Thompson, SparkPoint Program Director at Skyline College, "When someone comes to SparkPoint, often times they are coming because they have no other recourse. They are coming because they are hungry, because they have no place to live."
"School just started and we have an alarming amount of homeless youth. I have the privilege of being able to work with students and community members one-on-one and help them complete their financial goals," said Flor López, SparkPoint Program Services Coordinator and Financial Coach.
Tracking impact on student success
United Way Bay Area uses Exponent Case Management (ECM) to help track students in SparkPoint. "We want to make sure we are reporting accurately the work that is actually happening on the ground," stated Nicole Harden, Vice President of Economic Success at United Way Bay Area. "We want to be able to tell their stories. The tool we had before wasn't able to do that for us. We had multiple databases that we were using, and anyone can tell you that that is super difficult!"
After making the move to ECM, the benefits were clear. "One of the reasons ECM works so well for us and our model is that each service builds on the other, so a student can come in and be experiencing food insecurity, and we can provide groceries to them and then we can talk to them about how saving money on these groceries can be a starting place for opening a bank account or saving money for an apartment," explained Chad Thompson, SparkPoint Program Director. "If we didn't have ECM, we would probably use spreadsheets to track what we were doing or try to use some software that wasn't customized or built for us to use. It would take a lot more time and our coordinators and our financial coaches wouldn't be able to spend that time working with our clients."
Getting students the help that they need
ECM enables the organization to track behavior change. According to Nicole Harden, VP of Economic Success at United Way, "We are able to track all of the services that folks are being referred to or that they are receiving when they are working with our centers."
With ECM, SparkPoint program service coordinators and financial coaches can easily track key information about a student and ensure they are getting the help they need, be it in the form of public benefits, counseling, financial aid, or other areas. "We can customize our ECM software to make sure our reports are already tracking information that we have to include in our grant applications and end of year reports, making our job much easier," said Chad.
Growing with Exponent Partners
The partnership with Exponent Partners is something that is greatly appreciated by Jacqueline Chan, Director, Data and Evaluation at United Way Bay Area. "Exponent Partners has been great to work with and has tailored their solutions for our program so we can really maximize Exponent Case Management to meet our needs and aspirations," explained Jacqueline. Shee adds, "their team has been working with us since day one to ensure our needs are met and empowering us through training and technical support. We now feel confident and training others on how to use the database and reporting systems to understand trends in the data."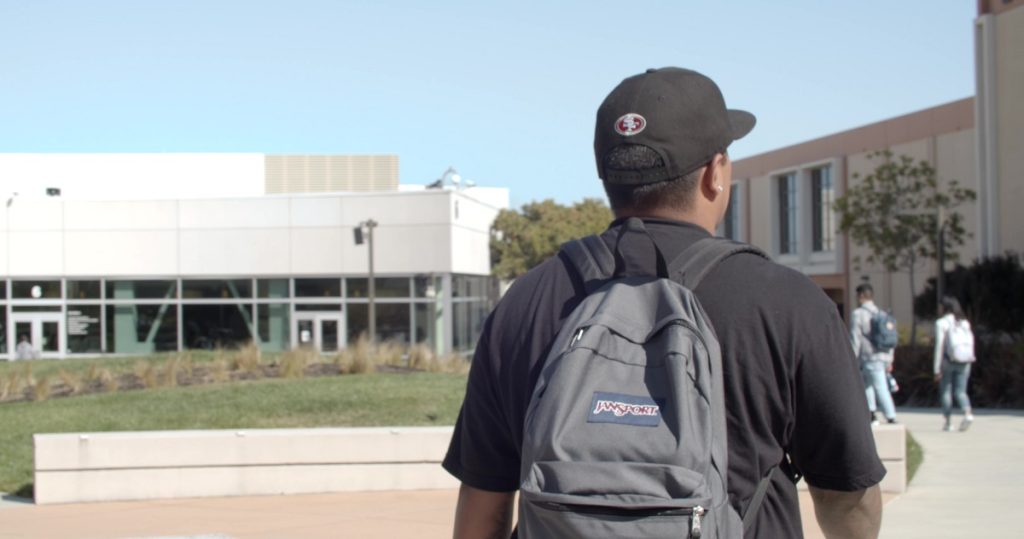 Eric's path hasn't been an easy one. "Given all the obstacles that I've been facing, it does get to the point where you feel like quitting sometimes. I don't have that option because I know if I quit, I'm not helping my own situation or the situation with my son. I'm doing a lot of this for him," stated Eric. SparkPoint is ensuring that he gets the help that he needs to thrive in the future. "It is a lot of support that I'm getting here, and here I am pursuing my dreams and trying to build a better foundation so that me and my son can have the best future possible."
Exponent Case Management in action
To learn more, watch the video on YouTube or Vimeo and join our next Exponent Case Management webinar.
Attending Dreamforce 19? Check out the session Dashboards with an Equity Lens: Improving Outcomes for the Underserved featuring Norman Cheng, Data Analyst at United Way Bay Area on Wednesday, November 20, 2019 at 11am PT.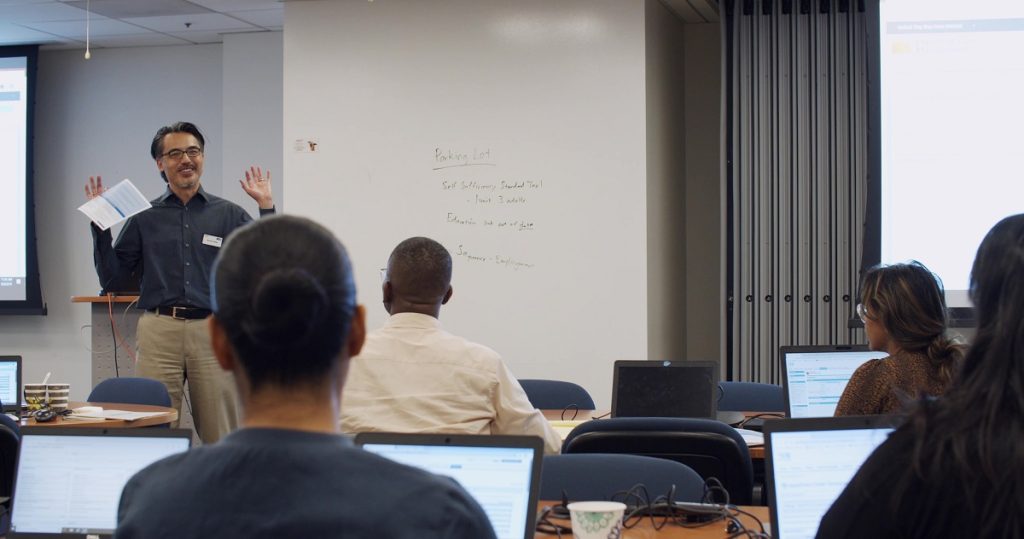 After the session, be sure to stop by the Exponent Case Management booth in the Dreamforce Salesforce.org Lodge. Visit our blog for more nonprofit success stories and customer sessions at Dreamforce 19.