Salesforce is like a Home Remodel for Your Data and Processes
I've had the pleasure of working from home for over five years; long before COVID-19 thrust many to transition to remote or virtual work. During my years as a consultant and member of the Salesforce Ohana, I have often referred to Salesforce as a "home" for my client's data and critical business processes. But it wasn't until recently, when I purchased an older home with some quirky features, that I realized just how apt the metaphor is for a system admin inheriting an existing Salesforce account. Just like house hunting, it's very unlikely that you'll find a home with every single feature you want, and even less likely that an inherited Salesforce org is perfectly built out for maximum efficiency. Let me give you the Salesforce realtor's walk-through of three considerations.
Cosmetic Upgrades for Users
While some may argue that appearance is superficial and shouldn't be a compelling enough reason to choose a home, or make org changes, don't discount the importance of pleasing features. You may love the floorplan of a place, but if you despise the color of the walls you're not likely to spend a lot of time in that room. Even small frustrations can erode a user's desire to adopt Salesforce or make your home life less than enjoyable.
Painting walls, upgrading light fixtures, and adding inspiring decor can make your home more welcoming. Similarly, updating the theme and branding, updating to inclusive language, and building in celebrations for accomplishments can make using Salesforce a more enjoyable experience for your users. Take stock of whether commonly used items are easily accessible. Creating custom apps with useful homepages and critical tabs ensures your users have what they need to do their job right at their fingertips.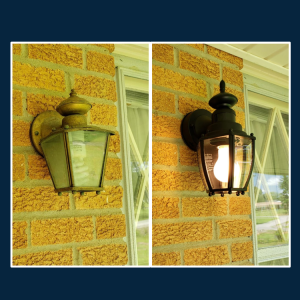 Reliable Security is a Must
When I bought my house the exterior doors all had double-keyed deadbolts. This means that to unlock the deadbolt you needed to insert a key, even if you were inside the house. Years ago this was considered a way to prevent burglars from breaking a window and reaching in to open the deadbolt, but it's now considered a dangerous safety hazard. Also, this house had been a rental property for several years, so who knows how many spare keys were still floating around from past tenants!
One of the very first things I did after moving in was to replace and upgrade all my exterior locks. In Salesforce, the equivalent is ensuring users have to change their passwords on a regular basis, avoiding shared login credentials, and immediately deactivating users that should no longer have access.
Good security also means inspecting your entry points: doors, windows, garage, basement. Your Salesforce entry points include allowed IP addresses, myDomain, and single-sign on or two-factor authentication settings. It's a good idea to monitor who is accessing your account and how. Monitoring reports of login activity is like having a motion sensor light on your driveway, or a doorbell camera: you can see who's hanging around even if you're not watching in real time.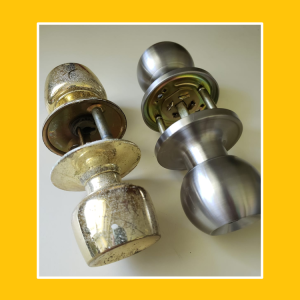 Invest in Structure Maintenance and Improvements When Needed
Unlike appearance, updating the structure of a home or Salesforce org is a little more involved than page layouts or apps.
I'm a pretty handy person and I love tackling do-it-yourself projects. My house has a decent sized one-car garage, but one of the previous owners over the past 56 years built a weird little room into the side of the garage. The water heater was installed there, and so were some very narrow little shelves and industrial carpeting on a raised floor. I'm sure it made sense and was very useful to whomever built it. But it did NOT work for how I needed to use the space.
So I knocked out the wall, tore up some of the raised flooring, patched all the holes in the drywall and installed new shelves and mounts for my tools and toys. Now I have a space that is organized and efficient, and will likely be more useful for my future needs, or buyers if I ever sell.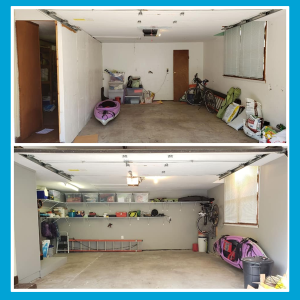 I recently had a client that had several different process builders that all were part of a single business process. They had evolved and expanded over the years as needs had changed. When I started working with them, they had a new requirement to be able to loop through the records created by the various process builders and create a new record ONLY if it had not already been created.
Those process builders were akin to my garage-room: they were built for a reason, served their purpose, but were no longer the best option. Together we rebuilt those assorted process builders as a single Flow, using constants and formulas to improve maintenance and expandability.
In both examples these structural updates were time-consuming, required learning some new skills and tools, and being really thoughtful about future-proofing. But in the end, the results were worth the effort!
Tools of the Trade
In real estate, the big factor is "location, location, location" but when it comes to Salesforce I would say it's "configuration, configuration, configuration." As an administrator inheriting an existing Salesforce account, you won't always know why something was built a certain way. But there are many ways, small and large, that you can make your Salesforce account feel like Home Sweet Home.
Is your organization's Salesforce in need of renovations but you don't know where to begin? We can help! Contact us to get started.