Nonprofit Dreamin Videos Now Available: Watch the Sessions and Demo Jam
Exponent Partners was a proud sponsor of the inaugural Nonprofit Dreamin, a virtual conference created for, and by, nonprofit professionals within the Salesforce ecosystem. Previously, regional Salesforce Dreamin events included a few sessions relevant to nonprofits but Nonprofit Dreamin was the first event of its kind fully dedicated to the nonprofit sector, creating an inclusive space for attendees to collaborate, build relationships and learn best practices.
Watch the Must-See Sessions
All sessions videos the Nonprofit Dreamin conference are now available. Check out these top picks:
Salesforce Labs All-Stars: 5 Free Tools Your Nonprofit Can Use Today
During this session, Exponent Partners Consultants Skye Tyler and Lara Kimberley highlighted five of the most useful and flexible Salesforce Labs tools for nonprofit organizations that require minimal setup for maximum return! System administrators, fundraisers, case managers, and program officers alike will find immediate value in these solutions designed to help you work smarter on the Salesforce platform. Read more.
How to Advocate for Diversity, Equity, and Inclusion in the Ecosystem
An all-star team of session leaders Brittany Daley, Jessica Murphy, Emma B-F, Marisa Lopez, and Rachel Park, who will share findings from surveys about Diversity, Equity, and Inclusion (DEI) efforts throughout the Salesforce partner and customer community.  Read more.
Demo Jam Winner
Demo Jams at Salesforce events are a fast game show-style event where Independent Software Vendors will be showcase their most compelling Salesforce apps in super short, no fluff, live 3 minute demos. At the end of a Demo Jam, audience members vote on the winner.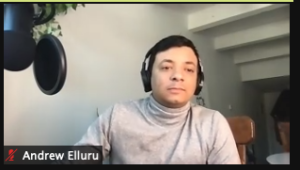 We are honored that the clever demo of Exponent Case Management by Solutions Engineer, Andrew Elluru won the Nonprofit Dreamin Demo Jam! Thanks to all your attended and enjoyed our podcast-themed demo. Watch the demo and see which app is your favorite!